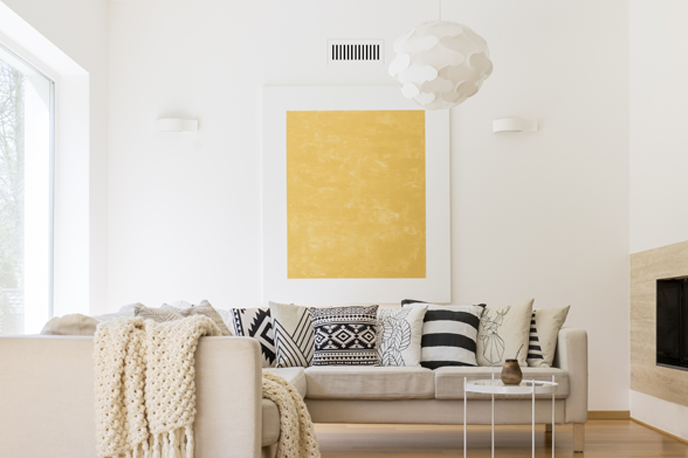 An HVAC system, which stands for Heating, Ventilation, and Air Conditioning, works by integrating separate components to regulate the temperature, humidity, and air quality within a building.
Here is a breakdown of how the HVAC system works:
Heating: During the heating season, the system uses a furnace to produce warmair. The warm air is then distributed throughout the building through supply ductwork, usually using vents or registers located in each room.
Ventilation: Ventilation is the process of bringing fresh outdoor air into the building while removing stale indoor air. The HVAC system achieves this by utilizing an air exchanger or a mechanical ventilation system. The fresh air is filtered and then distributed through the supply ductwork, while the stale air is exhausted through the return ductwork.
Air Conditioning: In warm weather, an HVAC system uses an air conditioner or heat pump to cool the indoor air. The air conditioner removes heat from the indoor air and transfers it outside. The cooled air is then distributed through the supply ductwork to maintain a comfortable temperature in each room.
Return Air: As the airflow circulates through the building, return air is drawn back into the HVAC system through return ductwork. This return air is filtered, conditioned, and then mixed with fresh outdoor air before being supplied back into the building.
The combination of these processes allows the HVAC system to maintain a comfortable and healthy indoor environment by regulating temperature, humidity, and air quality.
Please note that the specific operation and components of an HVAC system may vary depending on the type of system and the requirements of the building.
Supply Air: Envisivent drywall vents allow for the efficient distribution of supply air from the HVAC system into the rooms. The traditional slot design helps to maintain a smooth airflow pattern without obstruction, ensuring that the conditioned air is effectively delivered to each corner of the space.
Return Air: Envisivent also contributes to the return air process by providing a traditional slot configuration without any obstruction or minimal space to allow airflow to escape. These vents allow the system to effectively draw the stale air back into the HVAC system for filtration and conditioning before being recirculated.
By combining our flush mount design with a traditional slot configuration, Envisivent vents help to ensure your HVAC system runs to the best of its ability without creating airflow restrictions that other flush mount vents may create by having a limited open area for air to flow through. This reduction in resistance ensures smooth airflow and allows the HVAC system to operate more efficiently, optimizing air circulation and maintaining proper ventilation throughout the space.
In summary, Envisivent is important for airflow as it contributes to the efficient supply and return air processes in HVAC systems. The design of their vents minimizes air resistance, ensuring smooth airflow and enhancing overall system performance.